Wednesday, December 8, 2010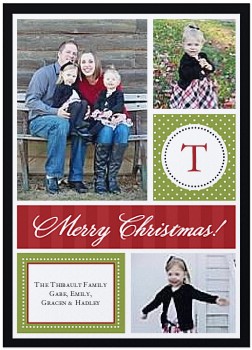 Seasonal Chic Noir Christmas Card

Posted by

The Yellow Door
at 2:19 PM
3 comments:


I'M LOVING that we are no longer sick with the flu! Finally everyone is feeling better, and I'm definitely LOVING that it didn't happen over Christmas like it did 2 years ago!
I'M LOVING all the Christmas specials on TV. Even though we (GASP!) don't have cable, there are tons of family Christmas specials on the main channels, and I do love me some Charlie Brown.
I'M LOVING that all our Christmas decor is up, and while my bambinos do love to admire it, they've been uber cooperative, and haven't ripped off Christmas ornaments or toppled the tree over for that matter!
I'M LOVING that there are some exciting things in the works. Yay! Who knows what life will bring us in 2011!!
I'M LOVING my family!


Posted by

The Yellow Door
at 12:13 PM
2 comments:


Saturday, December 4, 2010
meet the newest addition to my Christmas list:
this Bestsey Johnson rose gold beauty is only $65! Can you say affordable?
Santa if you're listening... Christmas is only 20 days away!
Posted by

The Yellow Door
at 1:04 PM
3 comments:


Thursday, December 2, 2010
TLC
and no it's not for tender loving care
or the learning channel
it's a pretty awesome
blog
i found
that i LOVE.
they have some really awesome photog skills,
at an equally awesome price
so if you're needing a last minute gift idea,
look no further
for as little as $5, you can get some pretty fantastic pics!
you're welcome :)
Posted by

The Yellow Door
at 9:20 PM
No comments:


does anybody watch the price is right?
becuase uh like half of drew carey dissapeared.
i don't generally watch the show,
but today i was flipping through the channels
(we all have the flu around here, so there's been a lot of tv watching)
and saw drew.
um where did half of you go drew?
let me in on your secret!!
Posted by

The Yellow Door
at 11:52 AM
No comments: